FloristWare Provides Another School With Free POS Software
Jackson High is one of several schools whose students are using a special educational version of FloristWare which is available, free of charge, to programs offering floral design and florist training programs.
Jackson High School is a highly rated public high school in Massillon Ohio with approximately two thousand students in grades 9-12. They offer several Career and Technical programs designed to prepare students for careers in specific fields of expertise. One of the best is their Horticulture Program. The program has a greenhouse of 2,500 square feet and horticulture students have won state competitions and represented Ohio in national competitions.
"We feel very fortunate to have FloristWare for our students to use. Having this hands-on POS experience gives our graduates an advantage when looking for employment because florists know it will reduce their training time once hired," explains Roy J. Dria, head of the related Horticulture program at Jackson High. "I couldn't imagine teaching without it."
"We began this program a few years ago and have had consistently positive feedback from educators, who know that being able to train their students on the business side of being a florist is just as important as training them in floral design," says Mark Anderson, President of FloristWare.
"We also hope to help their future employers by ensuring these students are starting their careers with a fuller range of business skills. Having POS experience gives them that extra tool in their toolbox, and its one that owners and managers really appreciate."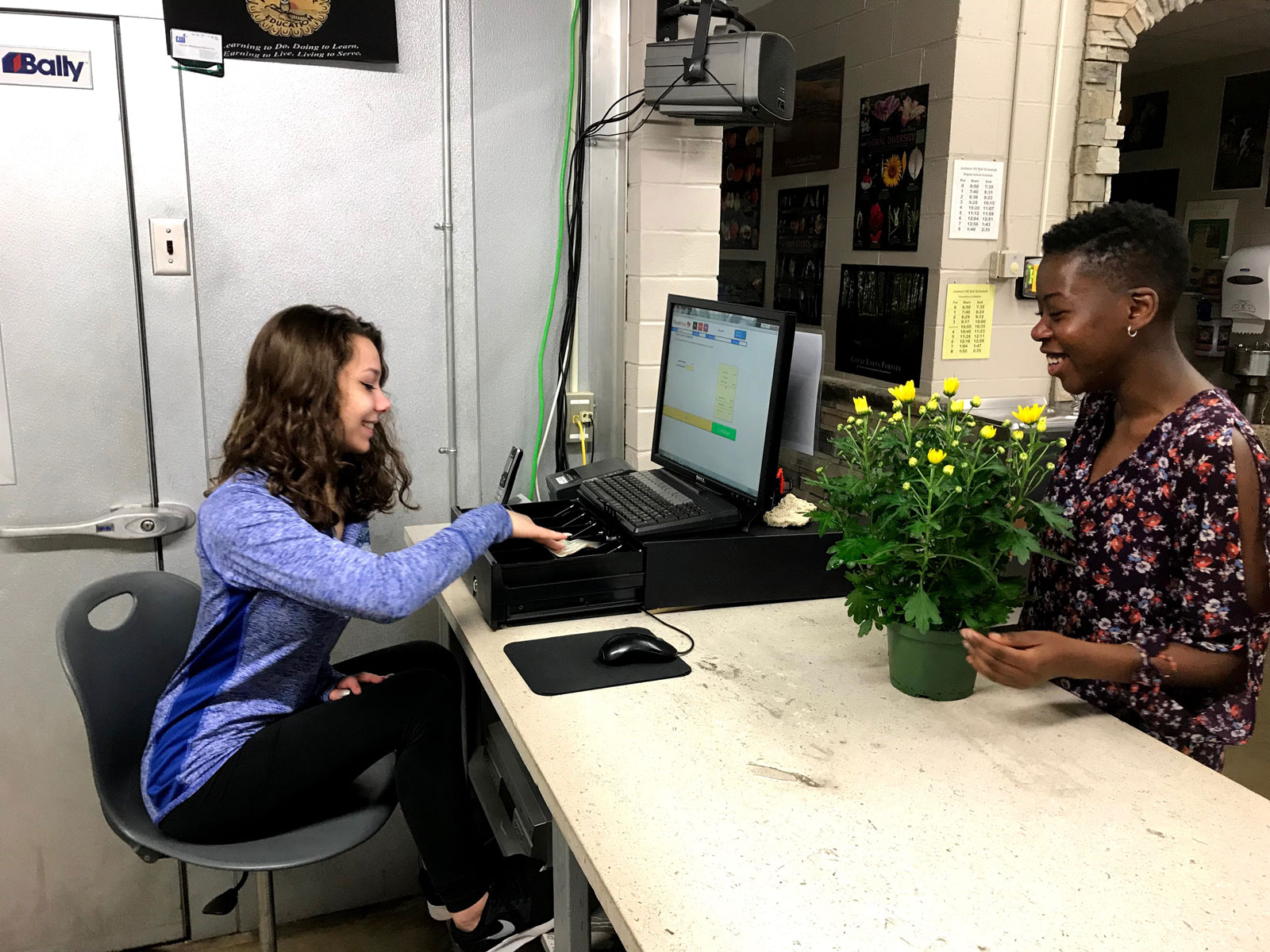 A variety of schools - from small floral design schools to community colleges - are already using FloristWare in the classroom and, in some cases, in their associated training stores. If you are with a school or college and are interested in learning more please contact Mary Ann Stewart at 1-888-531-3012 x704.