Japanese Government Champions Florists During Pandemic
While the effects of the COVID-19 virus could be felt around the world for months to come, Japan announced Friday that it is calling on the public to support their flower industry by purchasing flowers and plants for their homes and offices.
Farm minister Taku Eto told a news conference that "flower farmers are being hit with falling demand and price declines with the cancellation of weddings and graduation ceremonies." And of course, encouraging this type of purchase will also help Japanese florists survive the crisis.
Flowers are safe to purchase (they don't help spread the virus), and they are also known to bring joy and comfort to those around them.
In fact, studies have shown that flowers provide a reduction in stress levels, an increase in positive energy and also accelerate the healing process for the sick.
Given that Japan is still encouraging social distancing, with events cancelled and employees being urged to work from home, having flowers around will benefit not only the flower industry but those receiving the flowers as well.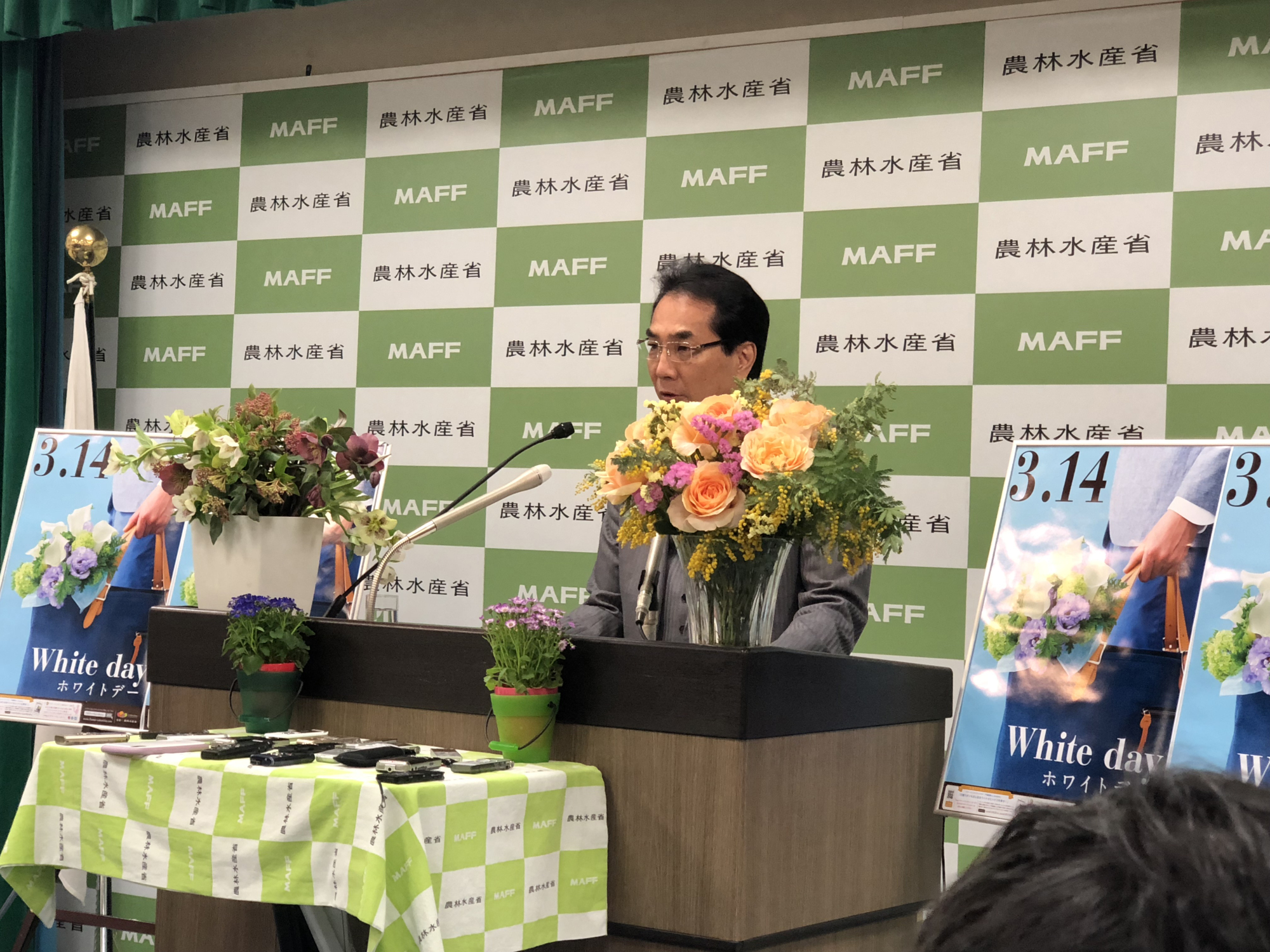 Agriculture minister Taku Eto speaks at a news conference Friday, calling on the public to send flowers on White Day this Saturday to help the industry. | KYODO