SAF Annual Convention 2015 – Amelia Island
The SAF Annual Convention is one of the biggest events in the floral industry. In terms of business content and overall education it is without a doubt the biggest and best event in the flower industry.
This year will be no exception. The convention takes place September 9-12 on Amelia Island in Florida and will feature thirty-seven events and educational sessions from forty-eight of the best speakers and subject matter experts in the flower business. Hundreds of the biggest and most successful florists in the world will be there, joined by hundreds more that have decided to take their business to the next level.
This year FloristWare is participating as both sponsor/supporter and exhibitor. First we are sponsoring a session from Rick Rivers, owner of A Floral Boutique in Ormond Beach FL and the creator of Florist Bootcamp, called "Copy That: Fortune 500 Moves on a Small Biz Budget". Rick, through research, participation in National Marketing Groups and endless experimentation, has taken the best from Fortune 500 companies and applied it to retail flower sales. He'll teach attendees these secrets, which result in loyal customers placing larger orders more often.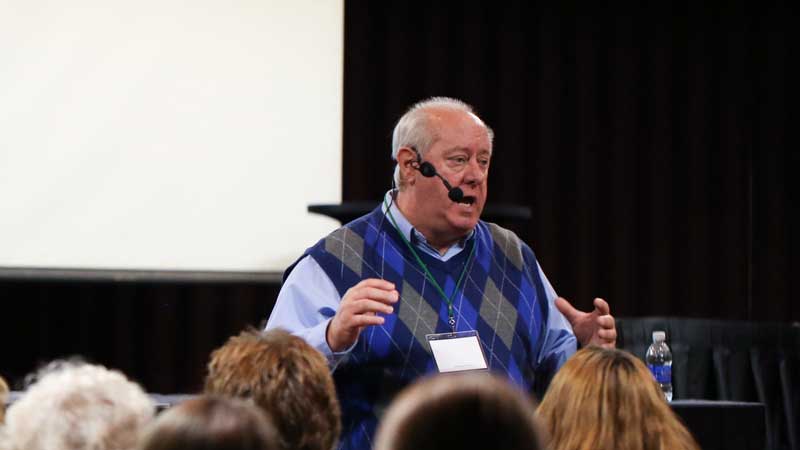 Some of the content includes bundling – something that transformed the fast food business at the same time florists started moving away from it. He'll also look at new customer acquisition and the other glass ceiling (price) and why florist need to avoid breaking it. This session takes place at 3:15 PM on Friday September 11.
Another exciting session comes from Ryan Freeman of Strider Florist 2.0 and Brandon Kirkland of Epic Flowers. It looks at the importance of having a mobile-ready online presence, and improving conversion (the process of turning visitors into paying customers) on your website.
This is a vital, yet largely ignored, topic in retail floral. Far too many florists are in love with ecommerce floral websites that are easy for them to administer... but make it almost impossible for the customer to place an order. If your flower shop website doesn't help customers give you their money it is useless. This session is called "Maximum Mobility — Reaching Customers On The Go" and it takes place at 9:15 AM on Saturday September 12th.
The 2015 convention also features a new take on the Supplier Expo. Instead of running throughout the show it will now be a two-hour standalone event that takes place at 3:15 PM on Thursday. We'll be exhibiting and look forward to catching up with existing clients and hopefully meeting some new ones.
We also participate in the convention as attendees. The information in the sessions is so great... we always learn great things that we can share with our clients that can't get to the convention. We also – through participation in sessions and interactions with clients and other successful shops – get ideas on how to make FloristWare a better tool for flower shops. Many of the most powerful and interesting features get started this way.
We're happy to support SAF and the industry, and even happier this kind of industry participation helps us make the software better for our clients. It is an expensive undertaking, and we're the only independent floral POS provider that does, but it is an investment we are glad to make.