FloristWare has a lot of features. They are the result of working with a lot of really smart florists for a long time. They come to us with great ideas for features – sometimes things that will make most everything faster, easier and more efficient every single day, sometimes things that will be a lifesaver when weird situations come up.
You can see a more complete list of our features for florists here, but below is a list of the features we're hearing about the most when talking to both new & existing clients. This is a pretty good indicator that these are the features florists are most interested in right now.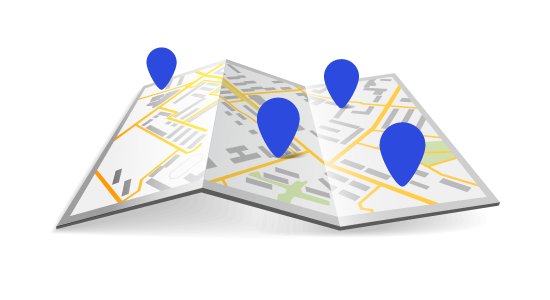 Delivery Optimization
Why? Drivers are hard to find and fuel is expensive.
Our route optimization feature helps each driver make more deliveries using less fuel.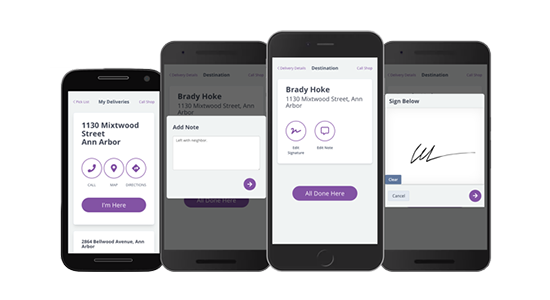 Mobile Flower Delivery App
Why? Almost every other retailer offers them.
Our mobile delivery app makes your drivers more efficient and accurate. It helps them every step of the way – ensuring that they load everything, get to the destination in the fastest and most efficient way possible, and then deliver everything to the recipient. It also lets them capture a photo and record notes, and the signature capture option makes you look more professional than your competition.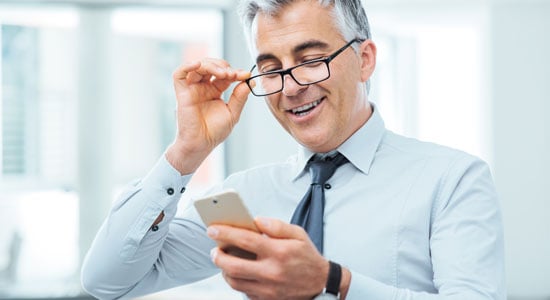 Real-Time Delivery Confirmations
Why? Almost every other retailer offers them.
The pandemic took online shopping to another level and, along the way, customer expectations were raised. Other retailers offer real time delivery confirmations and you need to as well! Our real-time delivery confirmation feature also cuts down on those time-consuming "are they there yet" phone calls (and makes them easy to answer when you do).
Employee Time Tracking & Payroll
Why? Wages are high and time is scarce.
Normally our timeclock feature does not get a lot of attention but when wages are high florists need to keep a close eye on hours and wages. And, because owners and managers are also working harder than ever, they need to do it in the most efficient way possible, with tools that make it easier not harder.
Crockett Myers Accounting Report / Bookkeeping Handoff
Why? It makes month end accounting a lot easier.
These two features are similar in that they make it easier than ever to get your accountant all the reports & information they need each month. If you count on Crockett Myers Associates to do your books each month the Crockett Myers Accounting Report will get them everything they need with just a few clicks. Otherwise you can use the Bookkeeping Handoff to get your accountant all the information they need.
Consignment Sales
Why? There is finally a way to make it easy.
We recently introduced a suite of powerful features that help florists manage consignment sales and they are really running with them. Many successful flower shops have long understood the profit potential of consignment but avoided it because there was no good way to track and manage this part of their business. We worked closely with these shops to develop features that made it to manage, report on and settle their consignment sales.