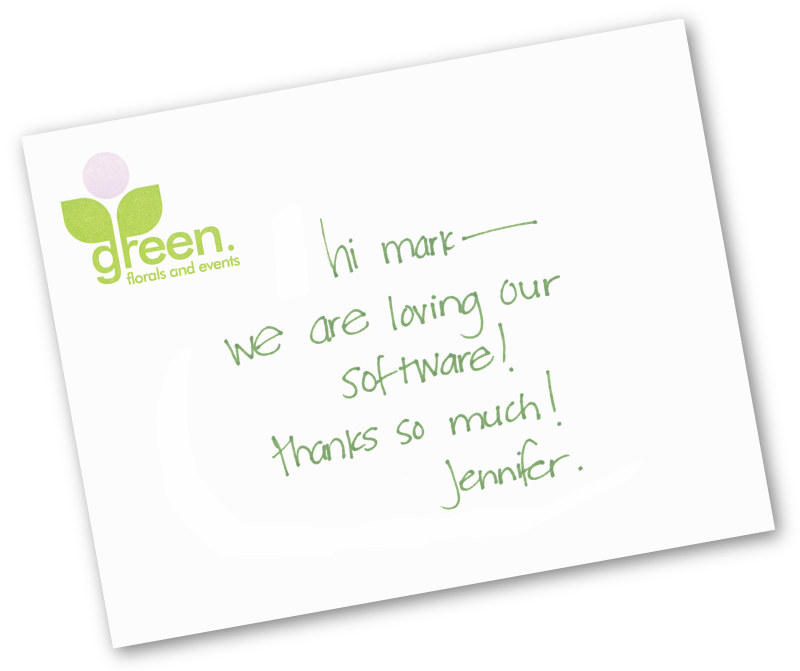 You Need To Get This Right
Choosing a floral POS system for your flower shop is one of the most important decisions you can make. For more than a decade FloristWare has been helping florists fall back in love with the flower business by...
streamlining and automating the operation of their flower shop
saving time and money while increasing sales and profits
improving customer service, loyalty and retention
helping them take back control of their business
How FloristWare Helps Florists
Most florists are interested in one or more of the following. FloristWare is the leader among florist POS systems because it helps with all of them.
What's The Situation At Your Flower Shop?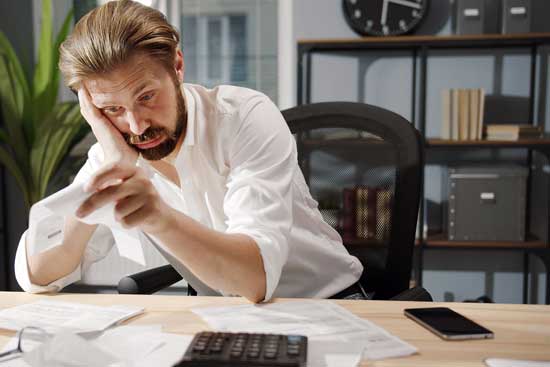 You don't have to pay wire service prices to get great POS and support.
We Can Help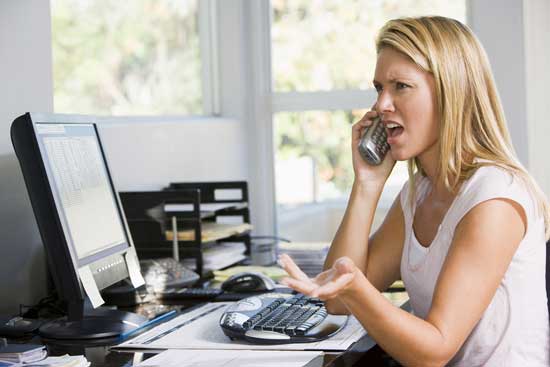 Independent POS does not have to be a compromise.
See How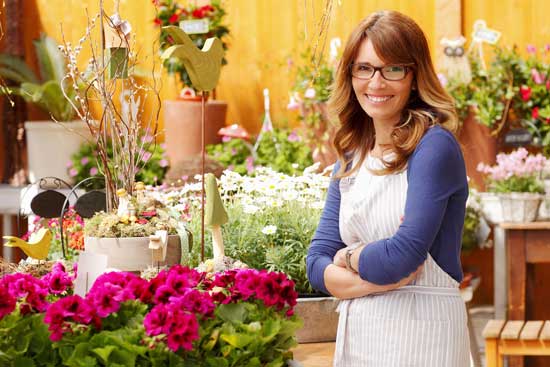 It's a tough transition but we've helped hundreds of florists through it.
Let's Talk
Expert North American Support
We hire only support agents with at least ten years experience in the flower business, based right here in North America.
Delivery Routing & Optimization
FloristWare makes it easy to map and optimize your deliveries automatically while also allowing you the freedom to route/order them manually.
Security That Protects Your Interests
FloristWare gives you precise control over what each individual employee can see and do. Control access to your most sensitive and valuable information.
Consignment Sales
Consignment sales can be a great source of revenue and FloristWare makes it easy to track them and pay your consignment partners.
Multiple Orders In Each Sale
Sometimes customers want to place multiple orders in one sale. Only FloristWare lets you do that without difficult hacks and workarounds.
Enclosure Card Options
Long after the flowers have died the card lives on. FloristWare gives you tools to customize and make them them a powerful extension of your brand.
Integrate Ecommerce Websites
FloristWare integrates with the best floral ecommerce websites. We want our clients to pick and choose from the best options in all categories.
Employee Timeclock
A powerful timeclock makes it easy to track and review the hours your employees work and their payment.
Accounting
A true General Ledger and other accounting features that will reduce the time and money you spend on bookkeeping, accountants and sales tax returns.
Cloud... If You Want It
If you want to use FloristWare in the cloud you can. If you want to keep the data in your store and be less dependent on the internet that is fine too.
Customized Production Documents
Makes life easier with unprecedented control over your worksheets & delivery lists. Choose what & how the information is displayed.
Sales Tax Exemptions & Reporting
Discounts
FloristWare gives florists powerful discounting tools to influence how customers spend – getting them to buy more/more often than they planned.
Points/Loyalty & Incentive Programs
FloristWare gives you a powerful points program that keeps customers loyal, increases their spending, and lets you influence their buying behavior.
EMV/Chip & Pin Payment Terminals
Reduce fraud & chargebacks and lower your processing costs with EMV/Chip & Pin payments.
Ultimate Navigation
Flowers shops are busy and you are rarely doing the same thing for long. FloristWare makes it easire to bounce around and back and forth between tasks.
Speed & Performance
FloristWare runs fast. It doesn't keep you waiting and you don't keep your customers waiting.
Charge Accounts
Powerful features for managing and billing charge accounts as well as applying late payment fees and interest charges.
Delivery Charges
Now more than ever you have to watch costs and make money where you can. No system gives you more options for ensuring profitable delivery fees.
Customized Recipes & Invoices
Customize your receipts, invoices and more so that they reflect your professionalism, brand and style.
Customized Production Documents
Not ready for the mobile delivery app? Customize your delivery list template so it includes the information you believe most important to your drivers.
Powerful Customer Management/Deduping
Your customer list is one of your most valuable assets and FloristWare helps you keep it in great shape with advanced deduplication tools.
Integrate Custom Websites
Shops with fully custom websites can have those orders come straight in to FloristWare for production, delivery management and more.
Data Enrichment
Increase sales with powerful data enrichment tools that help you better understand and market to your customers.
Private Dedicated Server
High volume shops can choose to have a dedicated private server exclusive to their data.
Apple Pay
Allow your customers to pay with their Apple Watch or iPhone using Apple Pay.
Google Pay
Allow your customers to pay with their Android devices using Google Pay.
Enhanced Delivery Confirmations
Improve customer service and satisfaction, spend less time on "are they there yet?" calls with enhanced delivery confirmations.
Order Relay/Wire Service Integration
Easily send and receive orders using the best providers of relay services in the flowers business.
Powerful Marketing Tools
Quickly generate highly targeted lists for your marketing campaign, ready for your favourite email marketing program.
Multiple Store Support
FloristWare makes it easy to share data and transfer orders between stores, while also letting you report on and account for each store separately.
Bookkeeping Handoff
Automagically gather up and send your bookkeeper/accountant the reports they need with just a couple of clicks.
Order Taking
Save time and money, improve customer satisfaction and increase order values with tools that accelerate and optimize the order taking process.
Production Management
Reduce errors and increase efficiency – track and follow each order through its entire lifecycle using the steps that are relevant to your operation.
Task Management
Create and assign individual or sets of tasks/to-dos to your employees to ensure that proper procedures are followed.
Care Instructions
Automatically print care instructions (that you can create and/or modify) appropriate to the product on your enclosure cards & delivery tickets.
Enclosure Card Gift Copies
Design a secondary card/ticket that will be printed automatically for the event type(s) (typically funerals) that you specify.
Mailchimp Integration
Use the powerful marketing tools in FloristWare to build lists and have them sync to Mailchimp.
Bar Codes
Easily create/scan bar codes for ringing in sales or finding sales, orders, items, accounts and more.
Crockett Myers Accounting Report
The floral accounting specialists at Crockett Myers are the best in the business and FloristWare sends them all the reports they need with just two clicks.
Distribute Tips/Gratuities Fairly & Easily
OnFleet Delivery Management
Subscriptions & Standing Orders Made Easy
Florists love the idea of floral subscriptions and standing orders but they are usually difficult to manage. FloristWare makes it easy!
The Kind Of Company You Want To Work With...
• We don't sell flowers and never compete with you in any way

• No Contracts, No Commitments

• Expert North American Development & Support

• We support the floral industry and organizations you care about (SAF, AIFD & many more)
Testimonials From Our Clients...
"Excellent POS setup for florists who are looking for an independent software company. Easy to set up and excellent tech support."
"I cannot speak highly enough of the tech support they're absolutely wonderful!!! I can't recommend them highly enough."
"The best thing since pen and paper. Thanks FloristWare for bringing flowers out of the dark ages!"
"The reason we chose FloristWare is simple: it's easy to use AND powerful. It leads order takers through the entire customer care process and then tracks the progress of the order from the design room to the delivery van and to the final destination. The marketing tools allow us to automatically remind customers of their special events and with a built in customer history, reorders are a snap!"
"FloristWare is a life-saver for any size florist. It's easy with navigation, record keeping and ease of learning for our team. The program is a God-Send to our daily operation."
"I love you guys and am grateful to have you on my side."
"I am loving FloristWare and learning more about the capabilities every day."
"I absolutely love FloristWare, and the support staff, and would highly recommend it to anyone asking."
"I have worked with this software for years. I have visited dozens of shops running FloristWare and they're all happy with the product, the support and the continual development."
"FloristWare is a wonderful product and would recommended it highly."
"Your customer service is always superb. It is truly the best part of FloristWare!"
"I highly recommend this for shops that need an affordable point of sale system with many features."
"FloristWare is great for a shop of any size, easily adaptable from the 'Mom and Pop' to the 5-store chain. I have used every major POS and think FloristWare is one of the easiest to explain, demonstrate and get the staff not just using but enjoying. I was surprised to find how easy and simple to use FloristWare is on the order entry side yet it offers cutting edge features like email delivery confirmations."