Full Integration With The Clover Payment Platform
The Clover payment platform is an ideal credit/debit card solution for retail florists and FloristWare offers full integration.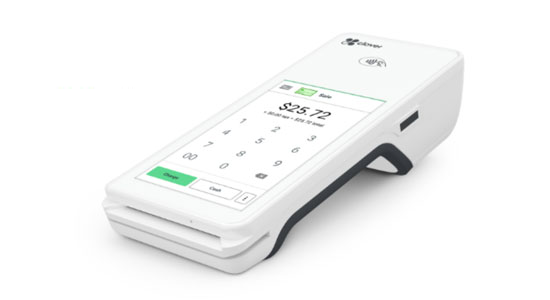 The Clover payment processing platform is wildly popular in all kinds of retail and you likely see their attractive white payment terminals anywhere you shop.
And it's popular for good reason: the rates are excellent (and surcharging is supported), The Clover payment terminals look great and work well with all payment methods (tap, chip & PIN, Apple Pay, etc.), and it's incredibly secure.
Why is Clover is ideal for retail florists?
Phone orders are processed directly in FloristWare through Clover with the ability to securely store the credit card for future use (saving time for both you and the customer).
The attractive Clover payment terminals look great, take up very little space, and are compatible with all the payment options florists are hearing about these days, things like tap, chip & PIN, Apple Pay, Google Pay, etc.
The rates are excellent, and will almost certainly save money.
They allow for surcharging, the practice of applying an additional percentage to credit card sales to offset processing costs, and in a way that is compliant with all rules & regulations.
Works for florists in both the US and Canada.
Fast & easy account setup: we have been working with Clover for some time now and they have come to understand the retail flower business (with its unique mix of in-person, phone and online transaction) and can retail florists set up very quickly.
If you are a retail florist looking for a payment processing solution, especially if you are interested in credit card surcharging, we strongly encourage you to check out Clover. They will even do a free analysis of your existing statement to confirm that they can save you money.
Get A Free Quote/Rate Analysis
See how much you can save!
Get It Now