Credit Card Processing
Use whatever credit card processor/merchant services provider you like. You find the best deal, we'll make it work, and you save the money.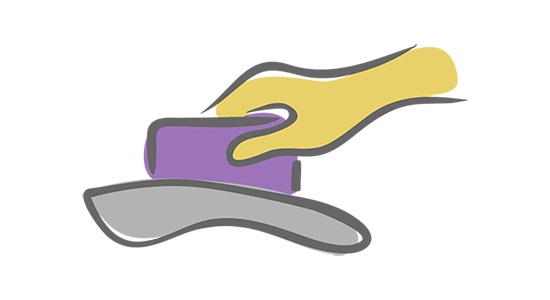 You may have realized that hidden fees are one of the dirty secrets of floral industry technology:
In addition to charging you for the use of their software many POS vendors charge a significant additional but hidden fee by forcing you to use the merchant service provider that gives them the biggest kickback. You pay higher rates and get no additional value.
Choose Your Merchant Services Provider, Save Money
The savings can be huge. We have had clients switch to FloristWare while still making payments on their old POS system, they still saved them money overall because it was costing them so much less to process their credit cards through FloristWare.
Full Integration (Best)
With a full integration all credit card payments (both card-present/in-person sales and phone orders) are handled by FloristWare.
In the case of phone orders the user enters the card details and FloristWare processes it, with the option of securely saving the information for use in the future.
When taking in-person sales FloristWare tells a payment terminal how much is owed and waits for the customer to complete the payment (swipe, chip & PIN, tap, Apple Pay, etc.). The terminal tells FloristWare as soon as the complete is complete, and FloristWare presents the user with a variety of receipt options.
This is the best, most secure, least expensive and most efficient & convenient way to process credit cards in a retail flower shop.
Advantages
Lowest possible rates.
Modern hardware that lets your customers pay the way they want to pay: swipe, tap, chip & PIN, Apple Pay, etc.
Faster & more convenient, you don't ever need to enter the amount owing into the payment terminal.
Less possibility of human error.
Disadvantages
Some limitation of options. If you want a fully integrated smart terminal you will have to choose from one of two carefully vetted and time-tested merchant service providers, Clover or Global Payments.
Authorize.net Integration (Good)
Our Authorize.net integration means you can process credit cards through any merchant service provider that can set up with an Authorize.net gateway account (pretty much all of them).
With this type of integration phone orders are handled within FloristWare. You enter the card details and FloristWare processes the card using the merchant service provider of your choice.
In-person (card-present sales) are a little bit more complicated. If you and your customers are content with a traditional credit card swiper then FloristWare can handle anything – it will simply wait for the customer to complete the swipe.
If you want to use a more modern payment terminal that allows for things like tap, chip & PIN or Apple Pay that terminal will not integrate with FloristWare. Instead FloristWare will tell you how much to charge, you then enter that amount into the terminal and tell FloristWare when the payment is complete.
It's a small extra step, and a small price to pay for complete freedom. Meanwhile florists that want every last bit of security, efficiency and convenience go the fully integrated route with Clover or Global Payments.
Advantages Of An Authorize.net Integration
Complete freedom when selecting merchant service provider (as long as they can provide an Authorize.net gateway account this will work) and payment terminal hardware
Disadvantages Of An Authorize.net Integration
Authorize.net gateway account is required, this is set up by your merchant service provider and they may charge a small additional fee.
You will either be limited to a basic swiper, or a partial integration with a modern payment terminal.
What Is The Best Credit Card Processing Option For Your Flower Shop?
Most of our clients choose the fully integrated option because it always saves them time and money, reduces mistakes and improves customer satisfaction. The few who absolutely cannot leave their current merchant service provider (it's their brother-in-law, they have to use their bank, etc.) are happy to go with the Authorize.net option.