FloristWare includes powerful delivery route planning software that saves you time and money by helping you optimize your delivery routes to ensure the most efficient use of your vehicles, drivers and fuel.
But it also gives you flexibility... it will show you the most efficient way to make your deliveries while also making it easy for you to make changes based on your experience and special situations like timed deliveries and more.
And, best of all, once you have optimized your delivery routes you can send them to our mobile delivery app with just one click.
This feature is not limited to phone orders. FloristWare also allows you to map, route and optimize flower delivery orders placed on any of the great florist website platforms we integrate with:
Flower Shop Network | Strider Florist 2.0
Epic Shops | GravityFree Flower Manager
Make better and more efficient use of your delivery drivers and reduce fuel costs with the FloristWare delivery route planner today!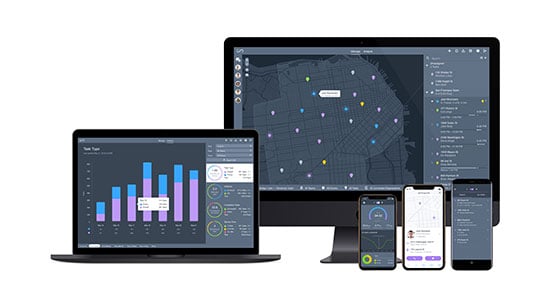 Very high volume shops (averaging more than 100 deliveries each day) may benefit from our integration with the industry leading OnFleet delivery management and driver tracking platform.
Learn More